Usually I do not spend a huge amount of money on mascara as I have found a couple that I really enjoy using from High Street brands, the L'Oreal Voluminous is one that I purchase time and time again. So when I got this Estee Lauder Double Wear Mascara for Christmas I was quite chuffed and eager to give it a go!
The mascara is described as a 'Zero-smudge lengthening mascara', so does it lives up to its claims? Yes and Yes.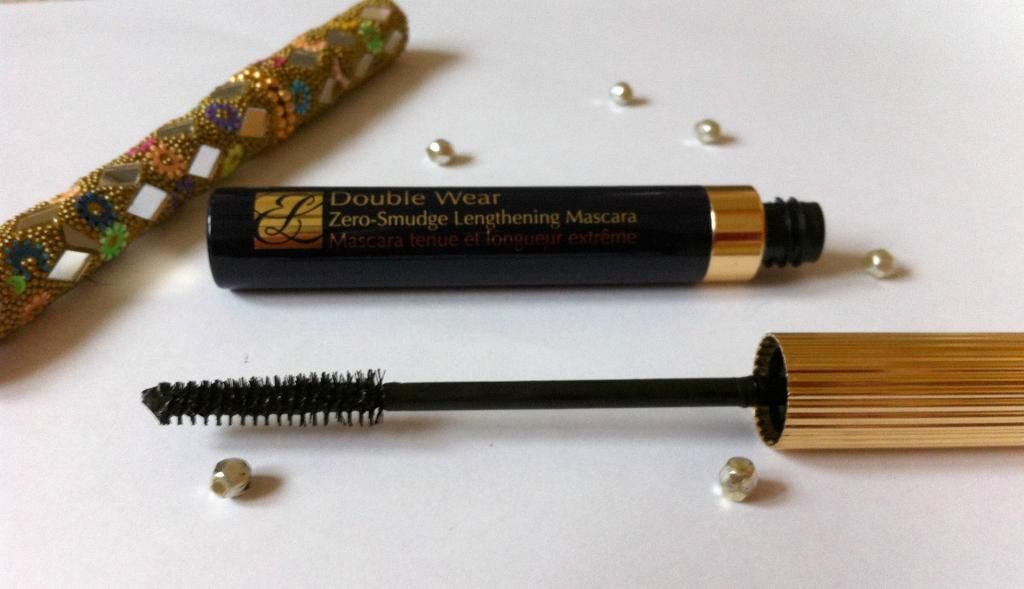 The wand has soft bristles which I much prefer to the plastic ones and it glides through your lashes easily lengthening them as it goes.

I do have to apply several coats of this to get a look that I like but my lashes look great, no clumps, no smudges just lovely and and long.

With Mascara & Without Mascara
Now usually I do like a volumising mascara and this one does not do that, however, I cannot complain as it is not described as volumising. The look this mascara gives is more of a naturally lengthened lash rather than the big fluttery lashes that I usually go for.

So really I guess it depends on your personal makeup style. If like me you prefer big bold lashes then maybe this one isn't for you but if prefer the more subtle, natural look then this is a great mascara to go for.
What mascaras have you tried recently?