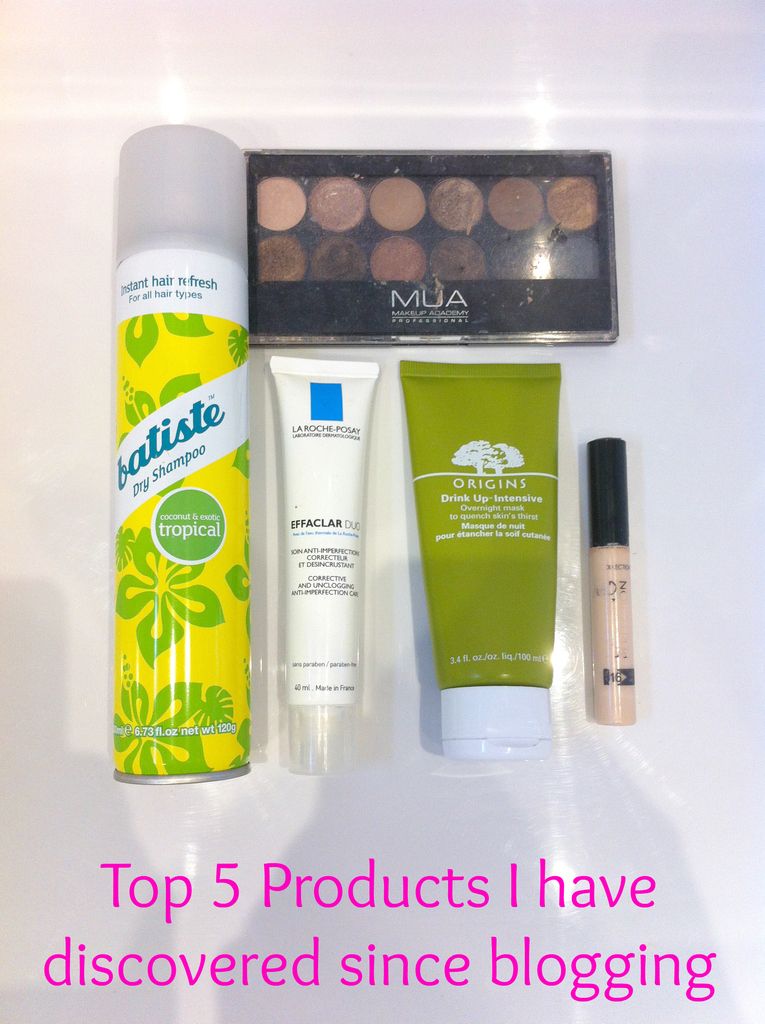 There are so many fabulous products that I have found over the years from blogging and watching Youtube.

I have managed to knock it down to my Top 5 but there are so many other products that I have found which I love! But for now here are 5 of my favourites.
MUA Undressed Palette
I have used the Undress Palette from MUA for a couple of years and love it. It is the perfect neutral palette. The shades are great for creating both day and evening looks which makes this perfect for travel or if you like everything to be in one easy to reach for palette. At just £4.00 you cannot go wrong!
Batiste Dry Shampoo in Tropical
Last but not least we have the Batiste dry shampoo in the Tropical scent. I love this for both refreshing my hair and for styling as it creates texture and volume. The scent is really refreshing and it is just what I need in the mornings when I just cannot be bothered or for when I need a bit of a refresh after the gym! A more in depth review can be found here.
Yves Roche-Posay Effaclar Duo
Another skin care item and one that I always reach for when my skin decides to be angry. This is a treatment which reduces the appearance of imperfections and unclogs pores. It is the first produt that I have found which really gets to work on nasty spots, especially those pesky sore under-the-skin ones. I have reviewed this beauty more here.
Origins Drink Up Intensive
This moisturiser is a God-send I use it twice a week in my routine and if my skin is playing up this stuff kicks dry skins butt. It smells amazing as it contains avocado oil, apricot oil and mango butter….I know it even sounds lovely! Definitely my all time favourite moisturiser.
Collection Lasting Perfection Concealer

I know this one is probably not a shock as it is a well known and well loved product amonst bloggers. It is just a great concealer. I love the consistency, the colour match, the result and it is such a bargain!
I would love to know your Top 5 Products that you have discovered since blogging!